What is the Process for the Best West Palm Beach Mold Removal Job When Water Damage is Involved?
Water damage needs to be addressed without delay, especially if mold is present. The water damage restoration company in West Palm Beach must start the process as soon as possible. If the homeowner delays the process, the damage can spread to other areas of the structure creating devastating repair bills, and the mold can spread throughout the property. This article will go over the restoration process in detail.
The Four Stages of Water Damage Restoration
The water damage restoration process can be broken down into three stages. Understanding the four stages are especially helpful for the homeowner because it helps you learn more about your problem, what to expect, and what is typical in the world of household flooding.
Stage 1 – Water Removal – The first stage of the water damage process is to remove the standing water. As soon as a flood has taken place, homeowners need to call for water damage restoration services right away as they try to remove as much of the standing water as possible. This will make it easier for the water damage restoration company in West Palm Beach to mitigate the situation and remove the water in a more timely manner. There are multiple ways to remove standing water including buckets, towels, mops, dehumidifiers and commercial fans and wet vacs. Just make sure there are no active electrical devices in the area. Regardless of how you remove water, the actual process of water damage restoration will be achieved more quickly, at a lower cost, if you can get the process rolling while the water damage restoration company is on their way.
Stage 2 – Removing Belongings – Once the standing water has been removed, you need to remove all the items that were damaged in the flooding from your home. You may need professional help to remove these items. In some cases, water damage restoration teams can remove these items from your home (as certain types of materials can pose health risks), or you can call for a moving service. For example, most U-Haul centers network with independent moving contractors who will do hourly jobs. Another option is to rally your friends and family to help move all your items to a safe, dry location.
Stage 3 – Drying – Once the water has been removed and all items have been relocated from the home that suffered the water damage, the water damage restoration company will dry your West Palm Beach home removing all moisture from the home's materials. There are several drying techniques water damage restoration companies use for problems that have specific requirements, so that is why it's critical to have professionals dry your home.
Stage 4 – Tear Out and Re-Build – Based on the situation, the tear-out stage may come before or during the drying stage, but in other cases, the elements of the home that can't be repaired are torn down, removed, and disposed of. The best water damage restoration companies will not only ensure that walls, floors, roofs, ceilings, and floorplans are restored, but if there is an opportunity to improve on what was there to begin with, for example, offering better flow in the home for family, then water damage restoration companies in West Palm Beach like Titan Remediation can help to improve your home's functionality while even increasing its resale value.
If Your West Palm Beach Home has Water Damage, call Titan Remediation Today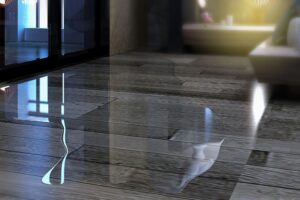 Most homeowners with flooded houses must wait a long time to get water damage restoration companies to show up, and in other cases, the cost of repair is too expensive, and insurance is difficult to work with. Titan Remediation has framed its business model around providing the highest level of service that makes the water damage restoration process as easy as possible for families in great time of need. We respond 24/7 within minutes of your call, and all our technicians are licensed and certified with all the modern advancements in restoration and drying technology. We also work with insurance companies to get repairs covered, and when you must pay out of pocket, we offer affordable repairs to ensure that every family in West Palm Beach is safe.