Water Damage Restoration Riviera Beach Services and Mold Removal in Riviera Beach, FL.
Protecting your home and business in Riviera Beach, FL. is clearly one of your main priorities. When a structure experiences water damage, it can not only be financially devastating as it impacts the resale value of the home, but it can also enable bacteria and elements harmful to human health to invade your space, such as black mold. When it comes to keeping your family safe at home, and protecting your employees and customers from illness, it is critical to call the best Riviera Beach water damage restoration and mold removal company for immediate help before the problem spreads and causes additional damage. Based on insurance data collected by the Florida Office of Insurance Regulation, Riviera Beach, Florida has one of the highest incidents of water damage and mold compared to the national average. Not only is the moisture index high in Palm Beach County, where Riviera Beach resides, but with hurricanes, high rainfall, and many structures with old plumbing systems, all of these factors play into a higher probability for water damage and mold. Titan Remediation has a full-service team dedicated to homeowners, property owners and businesses in Riviera Beach who need immediate water damage restoration or mold removal services, so be sure to call us without delay.
Titan Remediation is Dedicated to Riviera Beach Providing the Best Water Damage Restoration and Mold Removal Services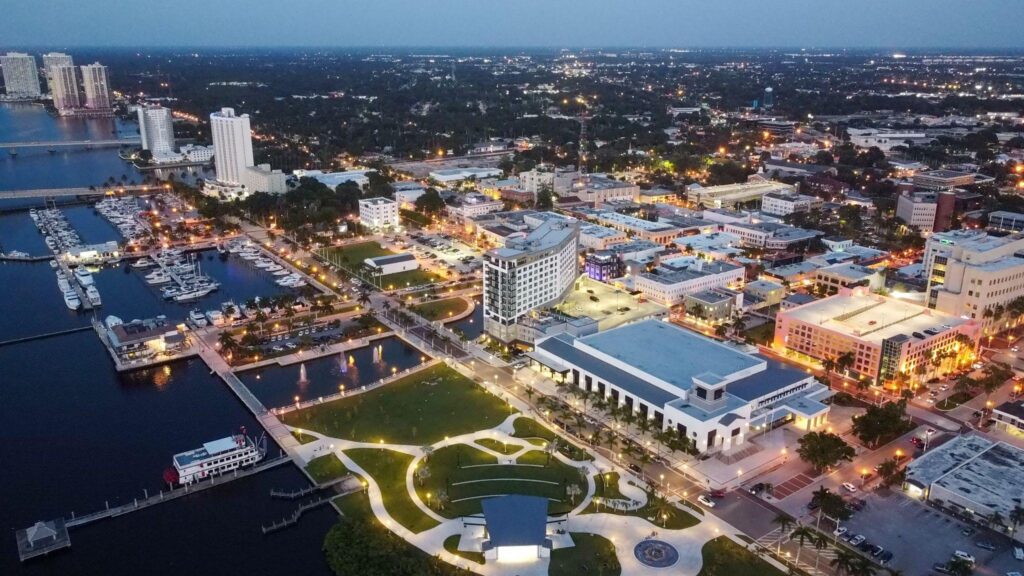 Riviera Beach is a very special city located in Palm Beach County and is the easternmost municipality in the Miami metropolitan area of roughly 40,000 people according to a 2015 census. Riviera has a predominant African-American population, and is on the list of African American majority cities, which adds to the cultural richness of Palm County's amazing diversity. Riviera Beach is a popular destination for locals and tourists alike, as it is home to the Blue Heron Bridge– one of the most popular scuba diving sites in the state of Florida, and it is home to Rapids Water Park–a popular water park attraction that's popular with families. Riviera Beach is also home to the Port of Palm Beach and one of the state's US Coast Guard stations. Riviera Beach is also home to a number of past and current NFL players, and was home to actor Burt Rneyolds, whose father was the chief of police in the 1940s. It is with great pride that Titan Remediation protects homes and businesses in Riviera Beach by offering the best water damage restoration and mold removal services.
Why is it Important to Immediately Call for Water Damage Restoration in Riviera Beach?
It is critical to call for water damage restoration in Riviera Beach as soon as it is detected for a number of reasons. Not only can water damage destroy the resale value of one's property, the water damage can spread quickly and cause even further costly and devastating damages. In addition, water damage can introduce dangerous pathogens and elements that can be extremely hazardous to human health. According to a study conducted by M. Cristina Fondelli for the 'Medicina del Lavoro', water damage caused by flood waters exposed residents to carcinogens, and even a cohort of water damage restoration workers later contracted cancer that was sourced back to the contaminated flood waters that entered a library. When oceans, rivers and storm drains flood into structures, buildings and people are vulnerable to being exposed to a number of factors that have grave consequences on human health, and mold thrives in environments impacted by water damage, so for all of these reasons, calling for immediate water damage restoration is of great importance.
What are the Main Causes that Require Water Damage Restoration in Riviera Beach?
There are a bevy of reasons why water damage strikes Riviera Beach homes and businesses. Some of these causes of water damage include the following:
Roof leaks during heavy rainstorms
Water leaking into window frames during heavy rainfall
Plumbing pipes penetrated by tree roots
Septic tank damage
Pipe bursts
Hurricane damage
Pipe leaks
Toilet backflow
Foundation flooding
Leaking appliance or malfunctions (washing machine, dishwasher or water heater leaks)
Homeowner neglect (children forgetting to turn off the bathtub,putting hazardous materials down the plumbing, failure to clean out gutters, etc.)
Rainfall in Riviera Beach is significantly high. According to data from NOAA, Riviera Beach's yearly rainfall average is 63 inches, while the rest of the country's average is 38 inches. Not only does this provide an environment that's more prone to roof leaks, but it also means the ground is softer than it is in other areas, and this means the risk of foundation problems is higher and therefore plumbing complications are greater. In addition, real estate data shows that more than 70 percent of homes and buildings in the city are aged 50 years or older, and very few of these structures have been re-plumbed with modern pipes, meaning that leaks and pipe bursts are more likely to occur in Riviera beach than in other cities.
Mold Removal in Riviera Beach, Florida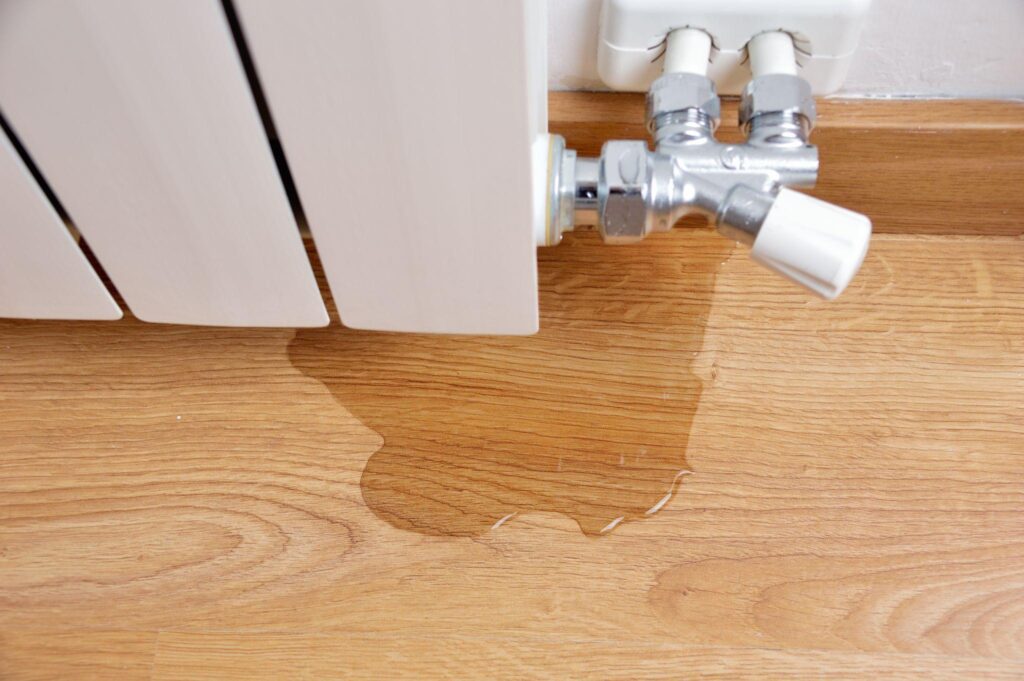 When portions of a structure are impacted by water damage, the perfect environment exists for mold spores to settle and populate thus creating a colony of black mold. Mold can happen in places that are not visibly detected, but later makes itself known by a musty smell. In other cases, mold spores can grow and create spotting and discoloration on surfaces like walls and ceilings. Mold can be deadly and has been known to kill people, especially those with respiratory problems and other existing medical conditions. If you suspect you might have a mold problem, Titan Remediation will send its Riviera Beach mold detection team to use the latest technology to search for mold outbreaks. Then our mold specialists will conduct full mold removal services, and we will work to get any needed restoration work done so that your home or business will be as good as new.
Call Titan Remediation for the Best Water Damage Restoration and Mold Removal Services in Riviera Beach, Florida
If you are experiencing a water damage or mold problem in your Riviera Beach home of business, call Titan Remediation without delay, as the destruction will only worsen if left ignored. Our Titan Remediation Riviera Beach water damage restoration and mold removal teams have been serving the local community for more than a decade, and we have completed hundreds of mold removal and water damage remediation and mitigation services throughout our beloved community. We will respond 24/7 with the highest quality specialists, offering the best customer service in the industry. Call today, and let us help you protect the wellness of your home and family.