Mold Removal and the Best Water Damage Restoration in Lake Park, FL.
Your property is likely your biggest asset, and whether it is your residential property that you call home, or a commercial property where you work with employees and have frequent visitors from clients and customers, water damage and mold problems can devastate these structures, and in Lake Park, FL. where the moisture index and humidity is higher than the national average, water damage and mold happen in our city at a higher rate. This is why Titan Remediation is available for 24-hour mold removal and water damage restoration Lake Park FL. services, with certified teams responding quickly with the news equipment to ensure all mold is remediated, and structures are completely dried and restored. Our IICRC certified water damage restoration experts in Lake Park work quickly to locate the source of the flooding with our advanced leak detection equipment, and we put an immediate stop to the water source while we work quickly to salvage your valuables, dry out the property, perform mold removal services using the only method guaranteed to kill 100% of mold spores, and we see to it that your home is restored to good as new condition.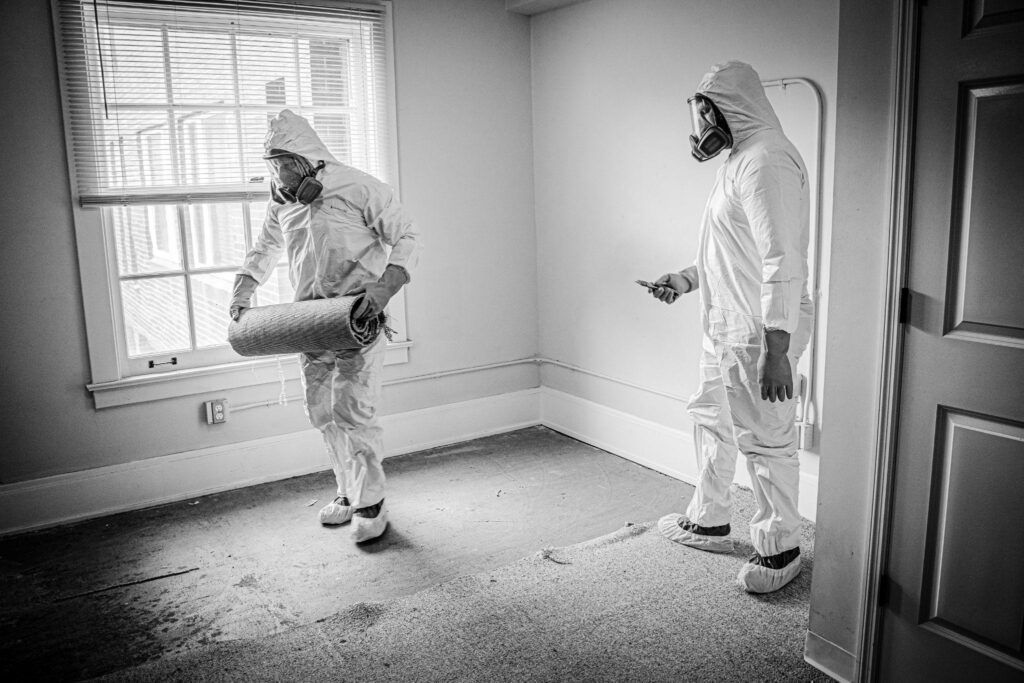 Water damage restoration and mold removal in Lake Park, FL. can get complicated with insurance policies. Our team will sit down with you, examine your policy, and determine what mold removal services and water damage restoration services are covered by insurance. In the event not all required water damage restoration and mold removal work is not covered, fear not, because we have the most competitive prices and will work with you to ensure your home or commercial building gets the care needed.
What Types of Water Damage Can Affect Commercial Building and Homes?
There are a wide range of causes for water damage, and if not treated as quickly as possible by our water damage restoration Lake Park team, the damage can spread, create more costly repair bills, and lead to a deadly mold outbreak.
The first thing Titan Remediation will do is determine the type of damage, and we will discover its source. There are three main types of water damage to identify that include the following:
Clean Water – This means that the water flooding your home or commercial property is free from sewage or any outside toxins. For example, if your water supply line ruptures, you would be experiencing clean water flooding.
Gray Water – This type of house flooding involves water containing waste or chemicals that are not immediately harmful to people but that can pose health risks in time if water mitigation is not performed in a timely manner. For example, an overflow from a washing machine, toilet or sump pump can unleash gray water into the property.
Black Water – With black water, severe health risks are immediate, and this water is completely unsanitary. Black water problems can come from river runoff, seas, or ground water entering your home or commercial property.
Once our water damage restoration Lake Park team determines the category, we will take the appropriate actions to ensure your family or co-workers are safe, and we will use the right approach and equipment to perform total water mitigation before we sanitize and dry the areas that have been damaged by flooding.
What is the Number One Cause of Water Damage and Mold in Lake Park?
Simply put, leaks in the home or building lead to the number one cause of water damage and mold growth in homes and commercial properties across Lake Park. According to data provided by NOAA, Lake Park, FL. gets an average of 63 inches of rain each year, which is more than double the national average at 30.48 inches. At least twice a year you should look for bulges, cracks or stains in your ceiling and walls, as these are the signs you are dealing with a leak. Because Lake Park gets significant rainfall, we advise homeowners to have their roof inspected twice a year as opposed to once yearly, just to ensure high winds and heavy rain have not deteriorated areas allowing water and moisture to enter your construction materials and spread.
Flooding caused by rain, or any other natural disaster can also devastate the integrity of your home or workplace. Titan Remediation will work with speed and efficiency to eliminate the flooding, then we will dry and sterilize your property to ensure no mold growth will occur, and to make sure the structure and its materials are moisture-free.
We are the Only Water Damage Restoration and Mold Removal Company in Lake Park to Use Cold Sterilization Dry Fogging
Using cold sterilization dry fogging for mold removal is critical, because it is the only method guaranteed to remove 100% of all mold spores, viruses, and pathogens from a home or workplace. Dry fogging is, as the name suggests, a moisture-free fog based in hydrogen peroxide that goes anywhere mold goes, destroying all spores, and it even kills the COVID virus. While traditional mold removal sprays can't coat the ceiling, enter the HVAC system, or go deep into the cracks of floorboards or other small crevices, dry fogging goes everywhere and kills mold on contact. It is the sure way to guarantee your home or building is safe, and that human health is not being jeopardized. Dry fogging is also very fast to perform (it takes less than 10 minutes to sterilize 3000 square feet), and no prep work is required; your electronics, papers, furniture, and textiles can remain safely in place.
Titan Remediation is the only mold removal company in Lake Park offering licensed dry fogging services for mold removal and COVID cleaning, so call today!
Titan Remediations Dedication to Providing Water Damage Restoration and Mold Removal in Lake Park, FL.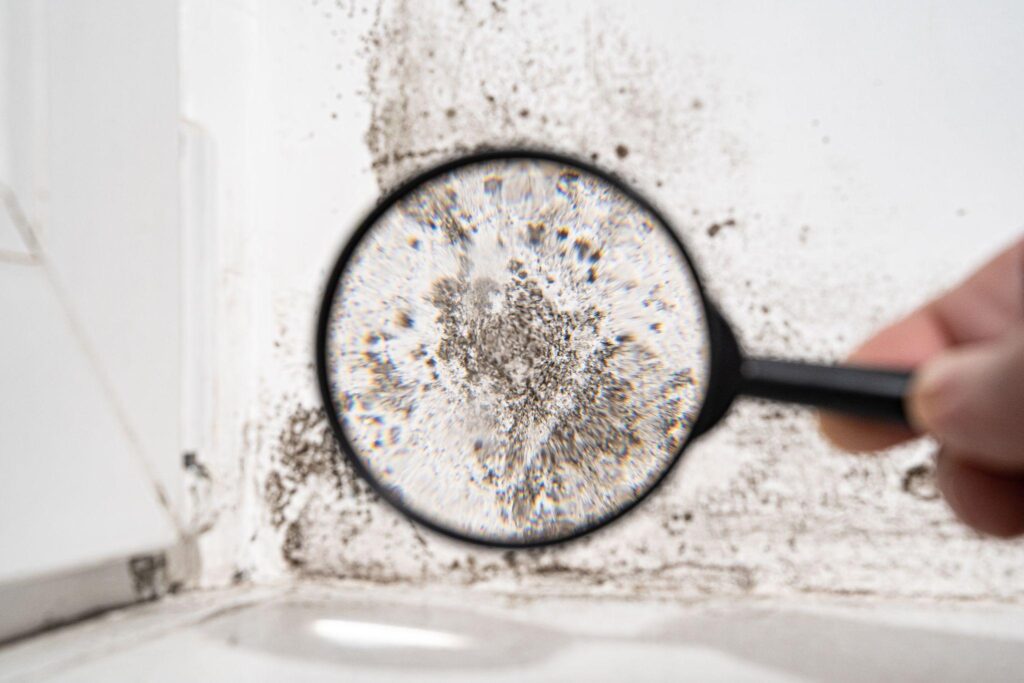 Lake Park is a special community, and we serve our community members with a tremendous amount of pride by performing the best mold removal and water damage restoration services in the city. Whether you return from vacation to find your home on Lake Shore Drive has a slab leak and significant water damage is only getting worse, or you head to the Lake Park Tennis Center for the day and return home only to discover a wet spot with dark patches under the linoleum by your washing machine at your condo on Silver Beach Rd., give Titan Remediation a call so we can respond quickly, detect the problem, and dry, sanitize and repair so that everything is good as new before we head out to help the next Lake Park caller in need.
Call Titan Remediation for the Best Water Damage Restoration and Mold Removal Lake Park Offers!
Titan Remediation is a certified, family-owned and operated full-service water damage restoration and mold removal company in Lake Park that takes great pride in protecting every home and business in our special community. If you suspect water damage or mold, call us without delay and leave the hard work up to us. We will work with your insurance company, and we will fight to get water mitigation, drying, restoration and mold removal all completed so that your dwelling is completely safe. Call us today!