Get the Best Mold Inspection West Palm Beach has to Offer
If you think you might need a mold inspection in West Palm Beach, then it is critical that you act fast without delay. Mold can lead to respiratory problems and cause other types of severe illnesses. It can also significantly reduce your property's resale value, and it can spread to structural parts of the home resulting in costly repairs. When you phone Titan Remediation you can book the best mold inspection West Palm Beach has to offer and get peace of mind one way or the other: if the mold inspection reveals spores, our team will remove all traces using the latest technology. We will also discover the source of the mold problem, such as a leaking pipe or a broken appliance, and fix the problem. If the mold inspection doesn't reveal any spores, yet there is moisture under the flooring or in the walls, then we will perform any needed water damage restoration and completely dry the infected areas to ensure no mold can possibly form.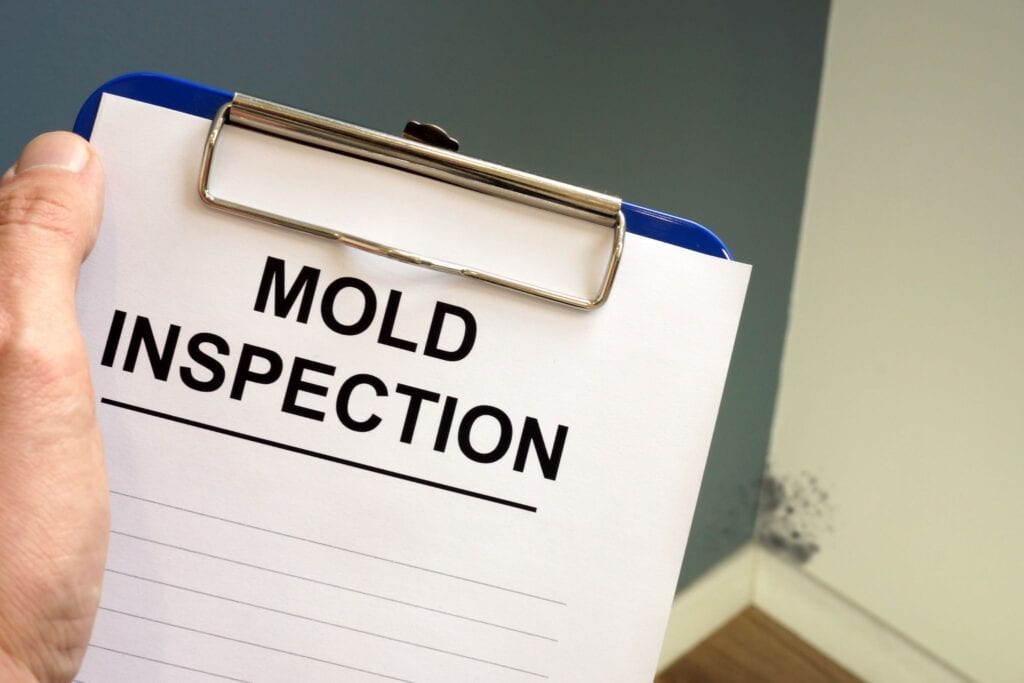 Mold Inspections in West Palm Beach, Florida
West Palm Beach has one of the highest moisture indexes in the country. This means, pipe bursts, dishwasher malfunctions, and toilet backflows aside, mother nature is a powerful enough force to create the perfect breeding ground for mold spores in your home or office.
Known as the main city in Palm Beach County, West Palm Beach is home to more than 6.2 million residents and is a principal city of the Miami Metropolitan area. West Palm Beach gets a yearly average of 63 inches of rain, which is almost double the national average. So with regularly expected plumbing problems, human error (like the kids leaving the garden hose on to run hours of water into the foundation of the house) and given the high moisture, humidity and rainfall seen in West Palm Beach, mold inspection companies are always busy and in high demand, and this means your ability to find the best one out there can be very challenging.
Look no more; when it comes to the best mold inspections West Palm Beach has to offer, Titan Remediation is at the top of its field offering speedy response times, thorough inspections using the latest equipment, certified technicians guaranteed to remove every last mold spore using products like dry fog cold sterilization and other methods, and our mold removal services are affordable for virtually anyone. Whether your beach house on South Flagler Drive has a bathroom with a musty odor and there are damp spots on the floor, your place of business in Flamingo Parks has a plumbing leak, or you are a manager at the Palm Harbor Marina and the roof is leaking, these are scenarios that can lead to mold infestations, especially in the damp, humid environment West Palm Beach is known for. Call Titan Remediation today, and let our mold inspection team do the leg work and get you back in the green.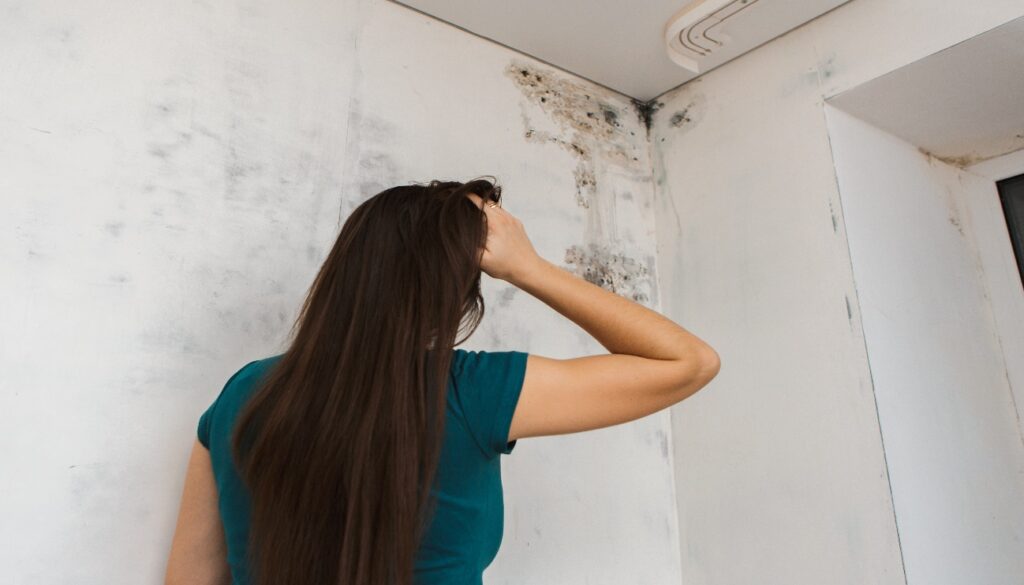 What Causes Prompt Mold Inspections West Palm Beach Sees Every Year?
Titan Remediation performs hundreds of mold inspections on homes and businesses, every year, all over south Florida. When it comes to mold inspections West Palm Beach sees on a yearly basis, there are some main causes.
Roof Leaks – Maintaining the roof can be tricky, as we rarely see a problem until the roof actually starts leaking water into the home. By then enough water has been exposed to structural components of the home, and in many cases the roof leak is bad enough to cause water damage and mold growth in the attic. Many of the mold inspections West Palm Beach techs at Titan Remediation perform involve roof leaks, and once we identify the leaking areas we partner with roofers to get the problem fixed, and we perform water damage restoration and mold removal all in one pass.
Appliances – Sometimes dishwashers, water heaters and washing machines experience a failure causing water to pool out. Best case scenario you catch this pretty quickly. Worse case scenario the leak occurs under the flooring leaving water to pool for many weeks until you notice an odor or see signs of the problem. In other cases some mold inspections West Palm Beach techs at Titan have dealt with involved leaking water heaters while families were on vacation.
Pipe Bursts – Pipe bursts lead to some of the most devastating mold infestations. Most of these happen in walls, so the support beams, drywall / sheetrock, ceiling, and the floor can all take on water and spawn a colony of black mold.
Tree Roots – When you have trees growing too close to plumbing lines, you run the risk of having roots grow into the pipes where they become punctured and cause mass amounts of water to enter the home's foundation where mold can develop and spread at rapid paces. This is one of the leading causes of expensive mold removal and water damage restoration, as a house foundation repair involves significantly more work than other areas that can become infected. Our West Palm Beach mold inspection team will investigate your home's foundation and the surrounding areas to rule out mold, or pin point it, and remove it before the scenario gets worse.
Toilet Backflow – Toilet backflows are terrible things to deal with. Unfortunately, whe toilets spill black water or sewage out into the bathroom, homeowners seldon clean and remove moisture with 100% effectiveness. Traces of bacteria usually remain, and moisture almost always gets trapped at the toilet base and under the flooring. If you had a recent toilet backflow, and notice a lingering smell, call Titan Remediation so our West Palm Beach mold inspection experts can come out and inspect the area.
Hurricanes and Heavy Rain – It goes without saying that hurricanes and heavy rain lead to moisture entering homes. Even minimal moisture getting into the cracks of a window pane can cause mold growth on the frame, wall, and the spores can even spread to the curtains and other areas. If you detect a musty odor in any room of your home, especially weeks after a heavy rain, call our mold inspection West Palm Beach team and we will come right over to do a thorough inspection using state-of-the-art mold detection techniques.
If you have experienced any of the above scenarios that commonly lead to mold in West Palm Beach, and on top of it you are experiences one or more of these, your need for a mold inspection automatically becomes more urgent:
Family members getting sick without explanation
Dizziness and changes in appetite
Allergy problems develop or intensify
Asthma develops or gets worse
Growths on walls, textiles, clothing and other materials
Musty odors
Dampness in your home's air
Co-workers of family members suspect mold
Be sure to call Titan Remediation for mold inspection services without delay, especially if one or more of these points apply to your unique situation.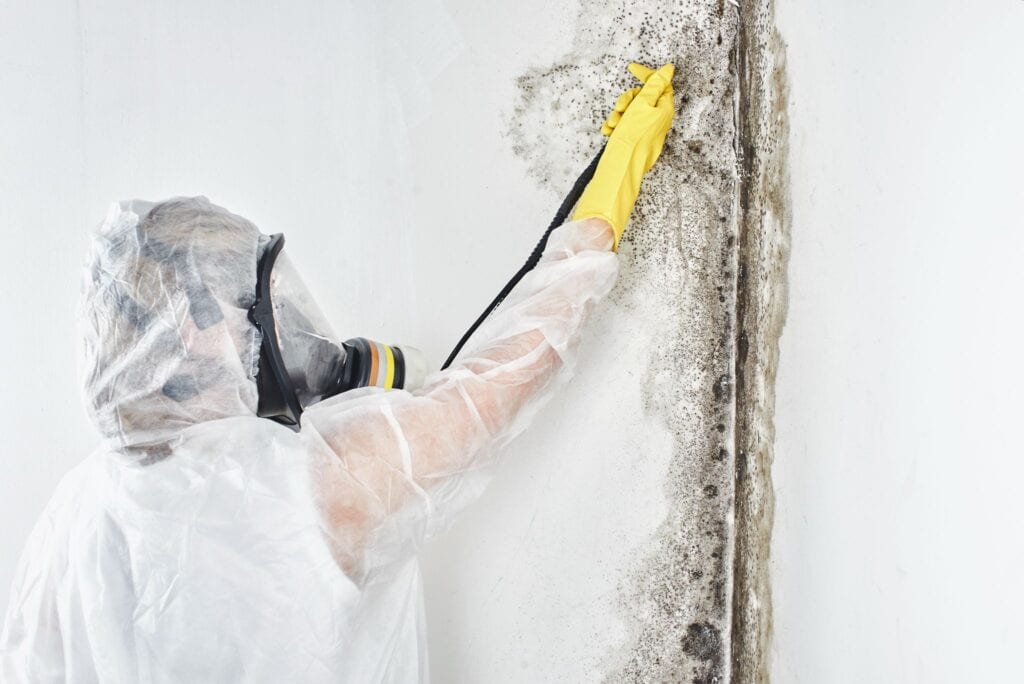 Why Residents Love Our West Palm Beach Mold Inspection Team
At Titan Remediation we aren't just passionate about mold inspections and mold removal; we value our community and take great pride in making local homes and businesses safe, one mold inspection at a time. We treat every customer like family, and just while we would never allow black mold to fester in our family's home, we refuse to leave a single mold spore behind in yours. Our rates are affordable, and we like to think our mold inspection services go above and beyond what typical mold removal companies offer. We also thrive on delivering the best customer service, and since dealing with a mold problem is extremely stressful, we operate according to a code that helps each client get through the challenging time. Our mold inspection team will educate you about your situation, and show you how to safeguard your home from any future mold outbreaks.
If you think you need mold detection services give our certified, reliable West Palm Beach office a call, and leave the hard work up to us.