Pro Tips from the Water Damage Restoration Boynton Beach Team: 3 Things Homeowners Can Do to Limit the Threat of Household Flooding
Boynton Beach, FL. is a picturesque community on the Atlantic Ocean with miles of pristine beaches, and it offers locals an endless list of entertainment, shopping, and dining options. Then consider its amazing school district, and Boynton Beach is a place that people flock to, and that they love to call home. However, with its proximity to the ocean where hurricanes are all too common, and given the high rainfall in the area, Boynton Beach is vulnerable to severe damage caused by rain and high winds. Furthermore, national insurance data shows that Boynton Beach is one of the main cities in the country with the highest number of water damage claims made on their flooding insurance policies.
Since this special city is at high risk for homeowners getting hit with expensive repair bills for flooding, our best water damage restoration Boynton Beach team has put our heads together to give you three pro tips you can do, as a homeowner, to help protect your biggest investment from succumbing to the devastation of household flooding.
Most Water Damage Restoration Boynton Beach Jobs Were Performed on Homes with Bad Roofs
When compiling data spanning the last six years, more than 74% of all water damage restoration Boynton Beach jobs performed by Titan Remediation were on homes that had bad roofs in which leaking was the culprit that spun into much bigger problems, including foundation damage. The lifetime of your roof is predicated on several factors, and weather is certainly one of them. Given the high winds and rainfall in Boynton Beach, we suggest that homeowners have their roof inspected once every two years, or once a year if there have been continuous hurricanes hitting the area. The average cost of a roof inspection in the area ranges from roughly $120 to $350–the final cost will be based on the size of your roof. Given that most people will need to do this every-other-year, the cost is very low. And when you consider that leaking roofs easily lead to thousands of dollars in repair bills, as well as creating environments ripe for mold growth, this is a small price to pay and an investment that's well worth it.
In fact, in November of last year we responded to a call in which a home located by Jaycee Park was leaking water from the ceiling onto the floor. The homeowners had gone out of town to attend a wedding with no signs of any roof issues. They arrived a day after a heavy rainstorm broke out and came home to water all over their floor with multiple spongy areas on the ceiling that were actively dripping water. Luckily, the homeowners had a flood insurance clause added to their policy because the total repair bill for water removal services and full restoration came to 38K, as the roof needed to be replaced and portions of the structure had to be rebuilt with major foundation work required. Had the homeowners invested in a roof inspection, basic repairs could have easily prevented this massive level of devastation.
Inspect Windows and Doors to Prevent Water Damage to Your Home
South Florida is known for having thousands of classic homes built in the 1950s and many are older than that. As homes age, wood can move and over time tiny gaps can allow moisture to enter the home. When this happens, it usually takes place around the window and door frames. In most cases, low levels of moisture will enter and settle into the wood. Over time the wood can warp, lead to black mold, and the wood will expand allowing a steady drip to enter when it is raining. You can usually find window replacement companies that will come do a free inspection, and if you need new windows, they will recommend something that's ideal for South Florida weather.
Inspect Your Appliances to Prevent Water Damage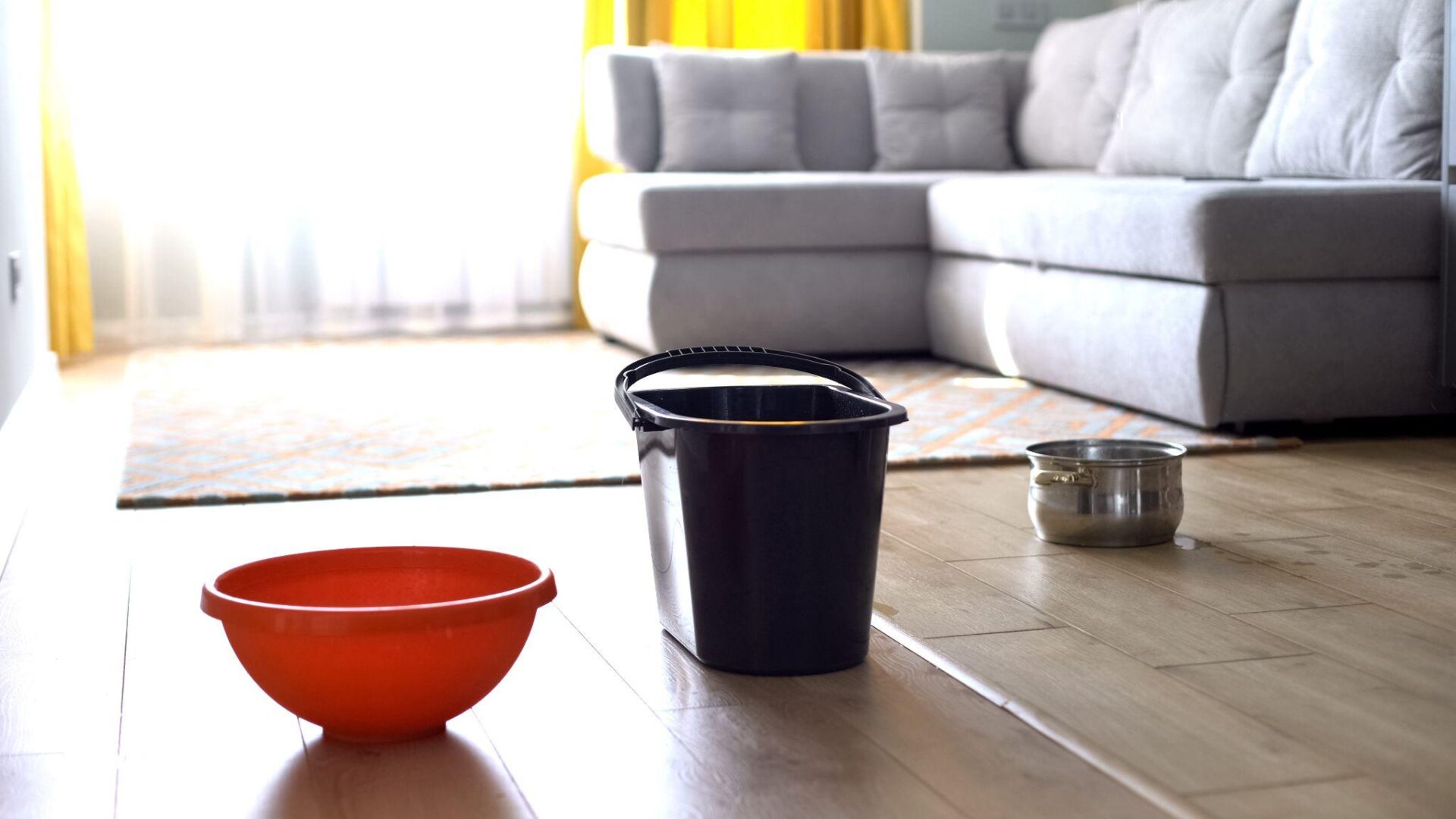 Last year our water damage restoration Boynton Beach team responded to more than 90 calls related to appliance leaks that created water damage problems. The most common issues that caused water damage included the following:
Water heater leak
Washing machine leak
Dishwasher leak
Pool equipment leaking water into the ground sloping towards foundation
Outdoor kitchen appliance leaks
Wet bar pipe leaks
In some cases, we were able to get to the problem in time before significant damage occurred, but in other cases the issue went undetected for too long, and the damage was significant. One family home located off Old Boynton Road had a dishwasher that had been leaking, and the water was dripping behind the appliance, going into the flooring. The homeowner detected a musty smell associated with mold growth and gave us a call. Our mold detection equipment found the source, and when we pulled the appliance out, we saw mold growth and major warping to the floor. To make matters worse, the mold and moisture spread to the subfloor, which needed to be replaced along with 280 square feet of wide plank premium grade wood flooring. Therefore, you should inspect your appliances once every six months if they are past their warranty date, and once a year if they are still in warranty.
If You Ever Develop Flooding Problems, Call Our Water Damage Restoration Boynton Beach Team
Despite our best efforts to protect our homes from water damage, household flooding can still occur whether the cause comes from Mother Nature, appliance malfunctions, or the kids leaving the bathtub running. Regardless of the cause, leaving a water damage problem to sit can lead to costly, extensive damage, so you will want to call our water damage restoration Boynton Beach team without delay. We are here for you 24/7 with affordable friendly service!
Boynton Beach can be vulnerable to severe damage caused by high winds and associated flooding. Most people consider their home and its contents their largest investment. Most standard homeowner insurance policies do not cover flood damage.