How Employers Can Save Money Utilizing the Best Commercial Mold Removal West Palm Beach Has to Offer
Now more than ever, businesses need to form a relationship with a good local commercial mold removal company in West Palm Beach as a solution to several things that are a threat to one's business: the integrity of the building, the health of employees, and avoiding potential lawsuits from employees or visitors who can get sick as a result of mold exposure. According to 'Florida Health', mold outbreaks in the workplace have gone up significantly in the last few years, and the public health department warns that there are four main kinds of health problems people can develop brought on by mold exposure:
Sinus problems
Respiratory problems
Allergic disease
Cerebral problems (headache, mood swings, memory loss, etc.)
In some cases, mold can even cause death. In 2009 actress Brittany Murphy died from medical complications brought on by a mold outbreak that was located in her bedroom. In order to provide a safe workplace and avoid devastating fines by the city or lawsuits from people who may get sick from mold exposure, it is critical to call a commercial mold removal company that uses dry fogging as a process for destroying mold, and this article will explain why dry fogging is the best commercial mold removal process in all of Palm Beach County.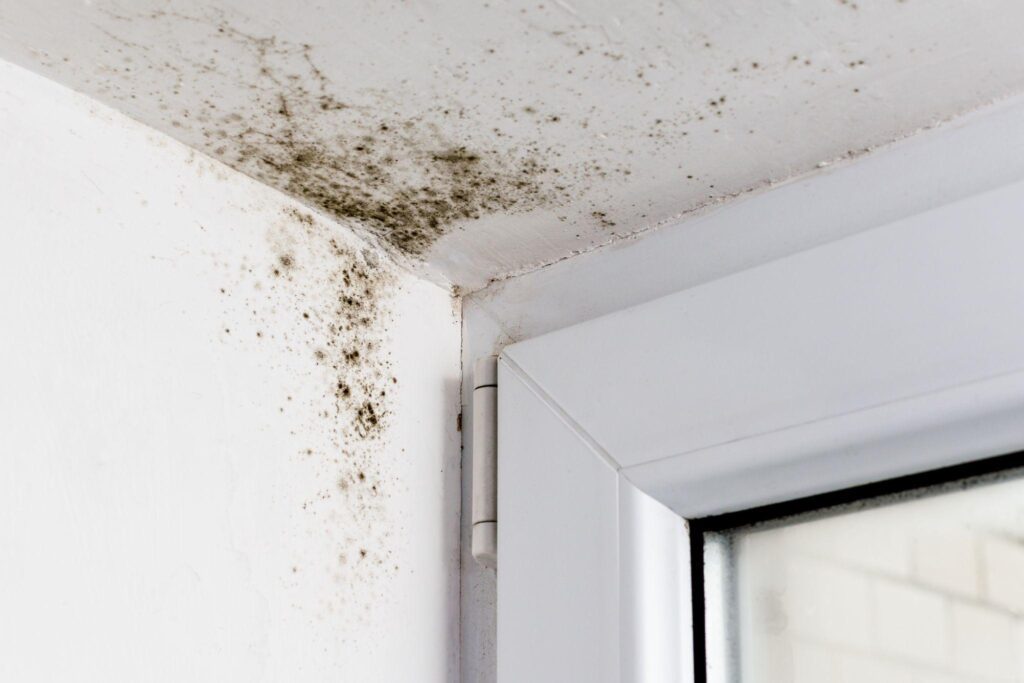 Dry Fogging as a Commercial Mold Removal Process
Just ask most mold removal companies if they guarantee that 100% of all molds will be removed, and most won't be able to claim this. While they can use chemicals that kill mold spores on contact, all of the airborne spores that are still floating in the air, that have landed on the ceiling, or that have gone into vents and HVAC systems will still be present and continue to breed. The only way to guarantee that 100% of all mold spores have been destroyed is to use a technique called dry fogging, and very few commercial mold removal companies use dry fogging. Titan Remediation is a leader in the state of Florida providing commercial mold removal services using dry fogging–a fast process, and the only one that guarantees your workplace will be as sterile as a medical clean room.
Dry fogging is a cold sterilization method that releases a mist based in hydrogen peroxide, and it goes anywhere mold can go, including these hard-to reach areas:
In vents and HVAC systems
On ceilings
On and in lighting fixtures
In between the cracks of your flooring
In between the cracks of tiles and other building materials
In the cracks around keyboard keys and inside computers and other electronics
In the folds of drapes textiles
In between carpet fibers
On papers and wallpaper
In the creases and crevices of furniture
As its name suggests, dry fogging contains zero moisture, so there is no need to remove electronics, papers, furniture, and any other item. This means you don't need to worry about damage, and therefore don't have to spend money to have movers come into your business to prep, and then return your items.
Dry Fogging Commercial Mold Removal Saves Your Company Time and Money
When most commercial mold removal companies enter a workplace to eliminate mold, the process can take an entire day, or even two days for large office buildings and factories. However, when a commercial mold removal company like Titan Remediation uses dry fogging, a 10,000 square-foot office building can have 100% of mold removed in roughly one hour. This means you don't have to experience any downtime, which will help to protect your bottom line, and mold removal services can be conducted while employees take their lunch break. Not only is using dry fogging for commercial mold removal time-saving, but it will save you a large sum of money by eliminating any downtime that could interfere with production, accounting, and the customer experience–all things that impact the bottom line, even in a day.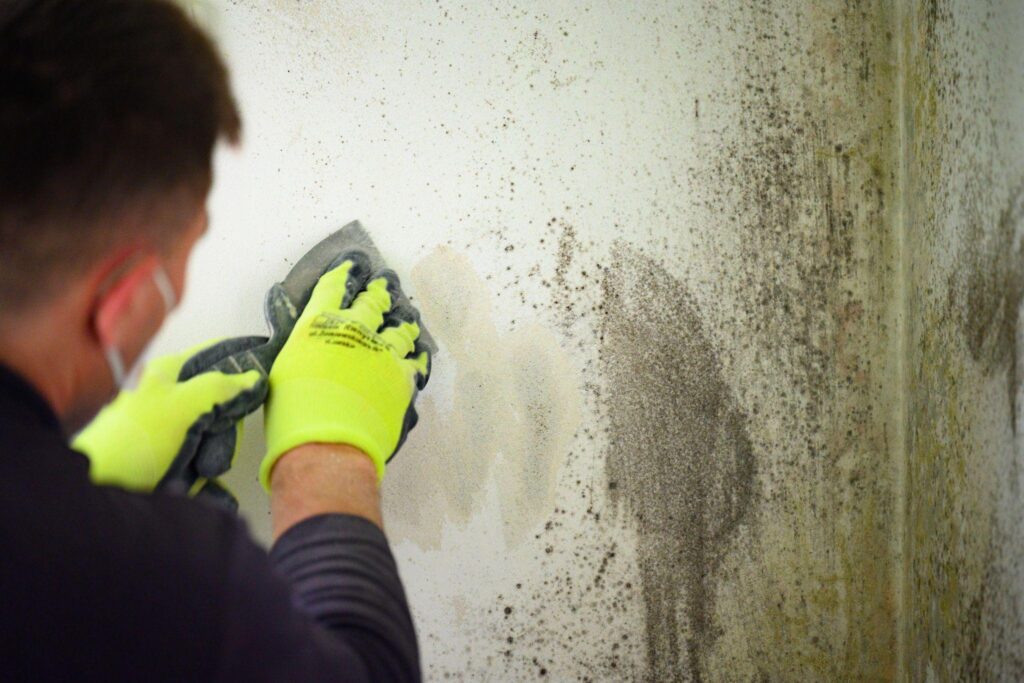 When Commercial Mold Removal Companies Guarantee 100% Effectiveness, You Lower Lawsuit Risks
Mold litigation settlements cost businesses millions of dollars every year. In fact, most attorneys will take these types of clients on a contingency because the cases prove to be profitable due to the nature of the lawsuit, the medical reports, and expert witnesses that strengthen the defendant's case. Mold lawsuits are serious and devastating things for business owners to deal with. When you contact Titan Remediation, the only commercial mold removal West Palm Beach company that performs dry fogging and guarantees that 100% of all mold has been removed, you can rest assured knowing that lawsuits for mold exposure will not be a threat.
Aside from killing 100% of mold, dry fogging also kills 100% of viruses and germs, meaning there will be no COVID or other harmful things to human health that could open the door for a lawsuit, or lead to downtime due to employee illnesses. In fact, several people filed wrongful death lawsuits last year against the employers of loved ones who caught COVID at work and died due to complications the virus caused.
Call Titan Remediation for the best Commercial Mold Removal Services in West Palm Beach
Titan Remediation is a family-owned and operated business that's been serving West Palm Beach communities for more than a decade. We are also the first commercial mold removal company to offer cold sterilization dry fogging with the guarantee that 100% of mold will be remediated, and any lingering remnants of viruses will also be destroyed. Don't jeopardize the health of your employees and the integrity of your business, call Titan Remediation for commercial mold removal services today!