Water Damage Restoration West Palm Beach: Types of Water Damage and What You Need to Know when You Call for Water Mitigation Services
If you need professional water damage restoration in West Palm Beach, FL, then there are some things you need to know before calling a water mitigation company to address the problem. First of all, multiple insurance companies report that West Palm Beach is one of the leading cities in Florida (and all of America) that has the highest reports of water damage restoration needs. This is due in part to the region's low elevation, hurricanes, heavy rainstorms, and high humidity. Then, add all the other causes of water damage on top of these factors, such as appliance malfunctions, pipe bursts, toilet backflows, and plumbing disasters. Property owners and businesses need to call Titan Remediation of West Palm Beach at the first sign of water damage, as prolonging the call can lead to additional damage and costly repairs. This article is intended to help West Palm Beach residents and businesses owners learn more about water damage in West Palm Beach, the problems that can result from ignoring the signs of water damage or prolonging treatment, and what to look for in the best water damage restoration West Palm Beach, FL. has to offer by identifying the signs of the best disaster restoration company in Palm Beach County.
Most Common Causes and Types of Water Damage in West Palm Beach
There are a number of water damage causes that plague homes and businesses across the country. However, West Palm Beach water damage disasters originate from significantly more sources that include the following:
Water damage to a home's structure caused by a leaking roof in a heavy rain storm
Flooding from hurricanes and rainstorms
Water damage to the foundation caused by rainstorms and hurricanes
High moisture index allowing moisture to enter crevices in window frames and other structural components
Tree roots growing into plumbing causing water to pool in the ground and enter the foundation
Pipe bursts
Pipe leaks in the walls
Toilet backflows
Appliance malfunctions (water heaters, washing machines, freezers, etc.)
Don't delay; knowing when to call for water damage restoration services in West Palm Beach is critical to protecting the integrity of your home and your family's health. If you are victim to any of these scenarios, call Titan Remediation for the best water damage restoration West Palm Beach has to offer, and let our IICRC certified technicians reverse the damage and fully restore your home leaving it as good as new.
What are the Signs You Need Water Damage Restoration Services?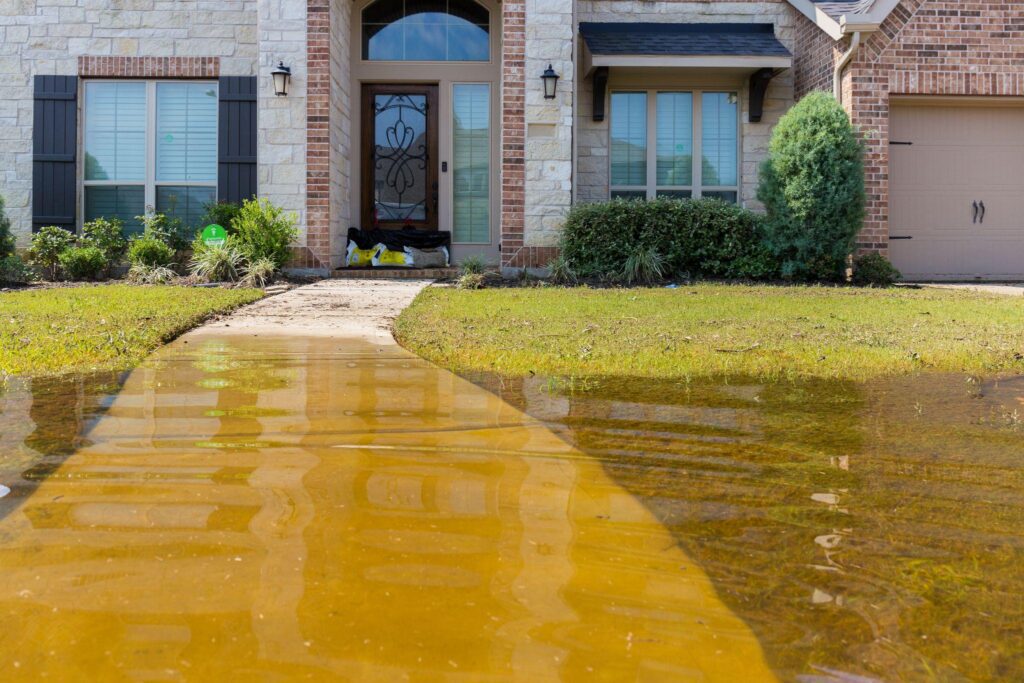 Often, homeowners are dealing with a water damage problem, and weeks (even months) can go by before the signs surface. However, if you know what to look for, you can detect water damage and call Titan Remediation of West Palm Beach before the problem gets worse.
If you see discoloration or spotting on your ceiling, walls or floor, then you are likely facing a water damage problem. Surface texture changes such as cracking, flaking, pitting and bubbling are also likely caused by water damage. In addition, if you hear running water, discover pooling water (inside the home or in the yard), smell a musty, damp or moldy odor, and your water bill has gone up, you should call Titan Remediation for a water damage restoration inspection and assessment.
Sometimes water damage is noticeable right away. Toilet backflows unleashing gallons of black water into the bathroom not only threatens the health of your family, but black water can have a devastating impact on your home if not treated immediately. In other cases, water heaters located in the basement or garage can leak and cause water to enter the foundation of your home potentially causing multiple thousands of dollars worth of damage if not treated right away.
It is critical to call for water damage restoration services if you see any of these signs, and Titan Remediation will give you peace of mind by doing a thorough inspection using the latest technology, giving you a reasonable quote, we work with your insurance company, and perform water mitigation services and make repairs right away without delay, 24/7.
What are Common Problems Caused by West Palm Beach Water Damage when Homeowners Don't Call For Help?
Water damage restoration West Palm Beach services almost always deal with mold problems on top of the root cause for the need for water mitigation. Because West Palm Beach is so humid and has a high moisture index, the ideal atmosphere exists for mold spore colonies. Black mold can spread quickly, and cause a number of hardships if not treated in a timely manner.
Mold can cause family members to have respiratory problems, worsen pre-existing conditions, and in some cases people have even died. If not addressed in time, mold infested beams can't be cleaned and need to be replaced. This can involve jacking up the house, putting in temporary supports, and replacing beams costing homeowners a small fortune. Mold can also destroy a home's resale value, create liability issues if people come to your home and get sick, and word around the neighborhood can travel fast letting community members know that your home is not safe to visit.
Water damage can also lead to foundation cracks and cause the home to slope. In some cases, ignoring water damage can create such devastation that when weighing the cost of hiring a contractor to fix all the structural problems versus the resale value of the house, homeowners can find themselves upside down. This is why calling Titan Remediation for a water damage restoration, as soon as you see the first signs of mold and water damage, is critical to your safety and financial security.
What to do Right Before You Call for Water Damage Restoration Services in West Palm Beach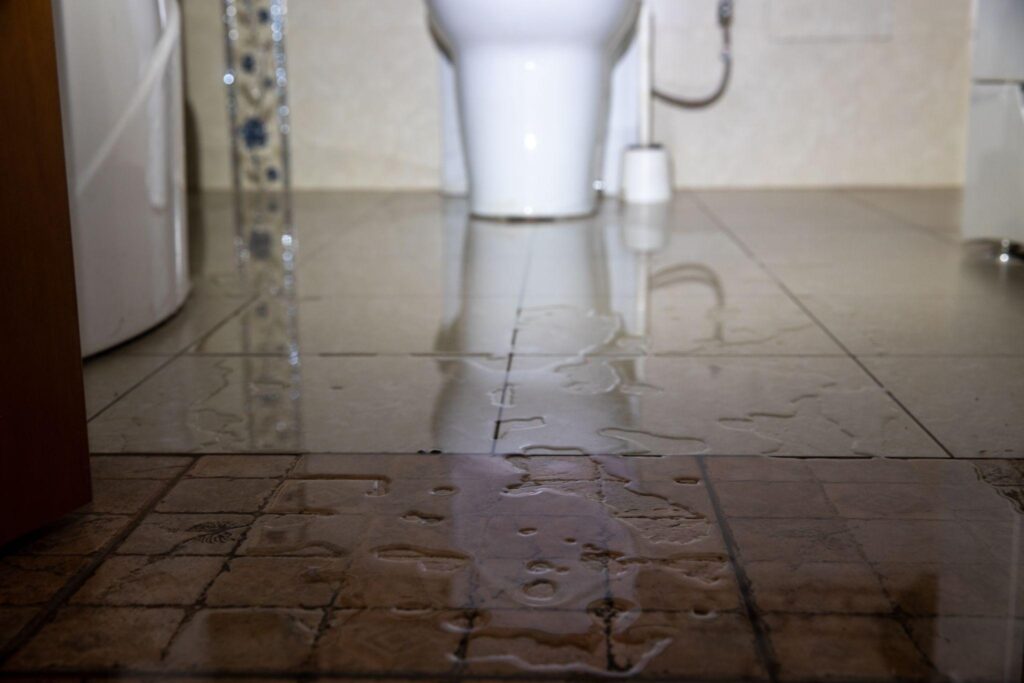 By now you know you are dealing with a water damage scenario, and you probably have no idea how big the issue is. Calling a water damage restoration company like Titan Remediation is very important, but before you do that, take these steps to protect your home and family:
Turn off the main water line
Switch off electric breakers
Call Titan Remediation for water damage restoration
Remove all people, pets, and valuable items from the area impacted by water damage
If it is safe for you to follow these instructions, do so without delay. Just be sure not to put yourself in harm's way. If you aren't sure if you face a dangerous situation, leave it up to our West Palm Beach water damage restoration team of licensed experts.
Call Titan Remediation for West Palm Beach Water Damage Restoration and Inspections Today!
Time is of the essence; don't put off calling Titan Remediation for water damage restoration in West Palm Beach, Fl. We treat every client like family, and have the fastest response times. We are available 24/7, and are known for offering the best customer service in the industry. We also have access to the latest technology, including dry fogging cold sterilization that kills all mold on site, including viruses such as COVID. We are standing by to take your call, and our caring water damage restoration technicians will be by your side through every step of the process. Leave the hard work up to us, and we will restore your home to as good as new!