How to Stay Safe: Creepy Household Flooding Accounts for Halloween from the Best Water Damage Restoration West Palm Beach Service Provider
Halloween is only a few weeks away, and while many people love a good werewolf, vampire, or slasher story to elevate the fear factor, nothing is quite as terrifying as a home sustaining water damage. Titan Remediation is known by locals for offering the best water damage restoration services in West Palm Beach, as we have been saving homes from flooding in the area for more than a decade, and in that time, we have seen it all, including some horrific flooding situations.
What truly makes a water damage restoration job scary, is when a major problem was caused by something that started out small, and that could have easily been avoided. If you want to learn how to avoid water damage, then read the following accounts, and while you are at it, turn on all the lights and lock the doors, because these incidents are truly spooky.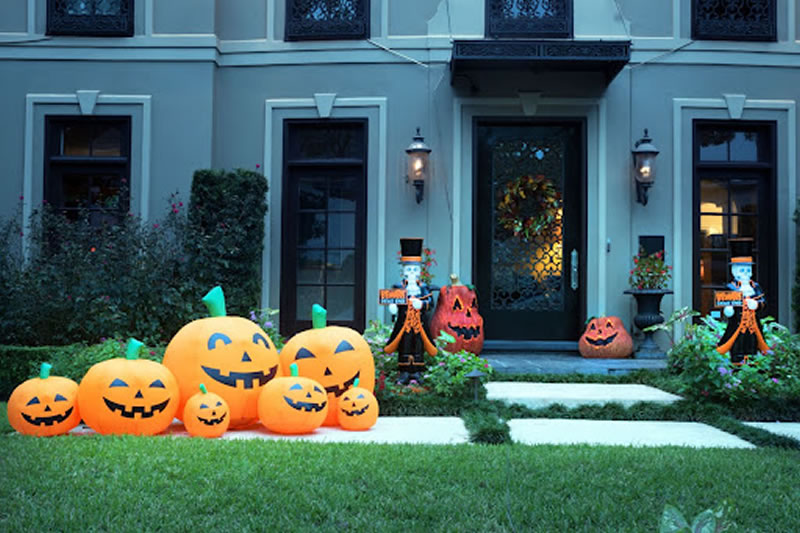 Water Damage Restoration Services Required for an Overflowing Bathtub
This one happened on Halloween. This family owned a Spanish style home in the Roosevelt Estates. The kids were excited to go trick-or-treating and to attend a party at a friend's house, but their mom told them they had to take a bath before they left home. The last child was so excited to get on his costume and start collecting that candy, that he turned the tub on, pretended to bathe, got his costume on, and ran down the stairs, forgetting to turn off the bathtub. The family was gone for approximately three hours before returning to a flooded bathroom upstairs with water leaking through the subflooring and blistering the downstairs ceiling right below.
Ultimately, what caused the need for West Palm Beach water damage restoration services was an overflowing bathtub caused by a child's deception, a busy parent, and holiday distractions. This was a scary situation that could have easily been avoided. That said, teach your kids the importance of always turning off faucets, and you can reduce your chance of having a water damage nightmare.
The Trees Came to Life and Forced a Family to Call for West Palm Beach Water Damage Restoration Services
Another family with a home in Northwood Shores went out of town for a family vacation, and when they returned, they needed to call for emergency water damage restoration services in West Palm Beach because their home's foundation was flooded, and there was a foot of water in their yard. They were horrified to learn that the trees attacked their plumbing and caused a massive pipe burst, but not like the tree in the film 'Poltergeist'. To be more accurate, tree roots grew into a major pipe and punctured it, causing water to flood for days before the water could get shut off. This was a frightening flooding incident that could have been avoided if the homeowner only followed this rule: don't plant trees within 10 feet of plumbing lines.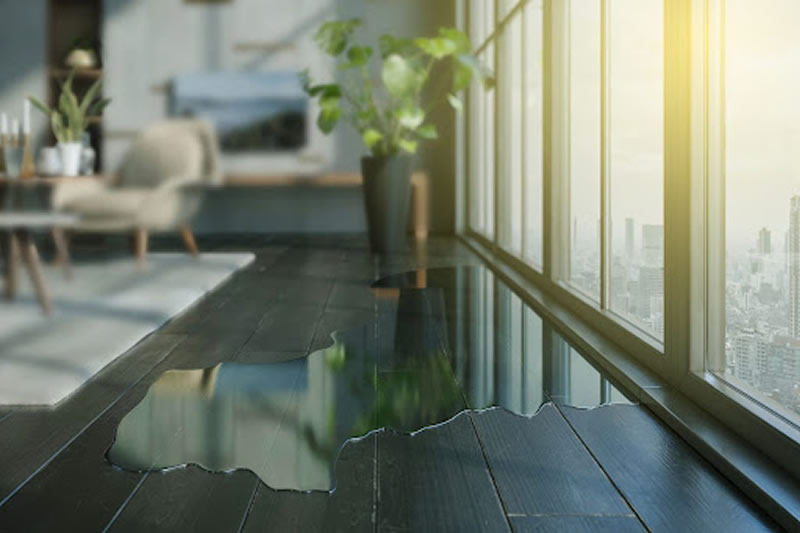 Water Damage Restoration was Required for a Leaking Roof that went Unnoticed for Years
Another creepy water damage scenario occurred in a family home located off North Ocean Blvd when there was heavy rainfall for days. A week after the rain stopped, the family began to smell a musty odor, and they noticed wet spots in the ceiling upstairs. Our water damage restoration West Palm Beach team was called to rush over, and soon we discovered that the roof was in terrible condition, and that the home's structural beams had been saturated, requiring replacement. What made things worse was that the homeowner's insurance policy didn't cover the damage because they failed to get a roof inspection in the time defined by their policy. Just replacing the beams alone cost the family $30K, and they would have paid more if not for the connections Titan Remediation has with local builders. This disaster could have been avoided if only the family had a roof inspection. In fact, homes in South Florida should get a roof inspection once every two years due to the high level of rain, strong winds, heavy moisture index, and the added salinity in the ocean air.
If You Wake Up to Your Own Flooded Home Horror Story, Call Titan Remediation for the Best Water Damage Restoration Services in West Palm Beach
Household flooding can happen to anyone, for several reasons. Regardless of the cause, our water damage restoration West Palm Beach team can get to your home in record time, perform water mitigation, dry your home, perform mold detection and any necessary mold removal, and restore your home so it is safe for your family. We are even open on Halloween for those especially terrifying water damage jobs, so call us without delay, and leave the scary stuff up to us!